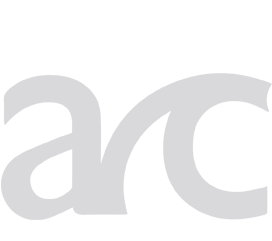 WHAT WE DO
Based in the heart of Mayfair, London and in Chic area of La Défence in Paris, Arc Management Consulting is an organisation specialising in the services that will help your company achieve the growth to which you aspire. We will develop business strategies, help develop your brand awareness and provide marketing, advertising, PR, events, consulting and digital channel plans. We also provide tailored training to help you with your work force needs.
Arc Management Consulting will create a bespoke marketing approach for you, with over 25 years experience specialising in business, luxury and lifestyle. We understand the journey and approach to the market place needed in all sectors. Arc Management Consulting is committed to building brands for performance, growth and remarkable competitiveness.
WHAT PEOPLE ARE SAYING
Arc Management Consulting Ltd works with business consultancy services across various industries and sectors. The ultimate aim is to help organisations and clients achieve growth, develop strategy and marketing direction, help secure market share and increase sales, to drive operational efficiency and provide training services. "Using Arc Management has made a significant difference to my companies. The outstanding business acumen offered by the senior executives sets an unparalleled benchmark. As a management consulting company, clients can be assured of the strategic, marketing ideas and opportunities. Arc's advice and support for Asian Wealth has been immeasurable."
Kalpesh Patel | Asian Wealth Magazine | London

"Working with Arc has allowed us to focus on growing and expanding the business, to such an extent that we have a chain of restaurants running profitably."
Tahir Iqbal | Le Diplomate Restaurants | Paris

"I would like to take this opportunity to let you know that I, as Founder/ Designer at Khubsoorat UK Ltd, feel we have established a very progressive and mutually rewarding relationship with your creative company, Arc Management Consulting.
Over the last few years that we have been introduced, we have tied up and collaborated with many prestigious Events, the one that leaves a lasting impression, has been the recent Porsche and Asian Wealth Event. Not only was it a huge success, it allowed Khubsoorat to create and showcase a bespoke collection for Porsche in collaboration with other prestige luxury brands. "
Mani Kohli | Khubsoorat Collection | London "It has always been a great pleasure working with Arc and in particular with Abby, who is efficient, professional and a perfectionist. We were impressed with the way that the Team understood the brief. The knowledge and experience for the legal sector is reflected in their sustainable results and work. I am sure that Arc will see many more years of great success."

Zhanna Sutton | GSC Solicitors LLP | London
CONTACT US
For more information or to discuss a project, please contact us: